If the screen on the Varbox Unit is flashing colors, the problem lies within the connection from the PC to the unit.


Ensure all connections are properly plugged in to power source.

If plugged in and receiving no power, check power source and ensure it is functioning.

If power source is functional, unplug and reseat power cables into power source.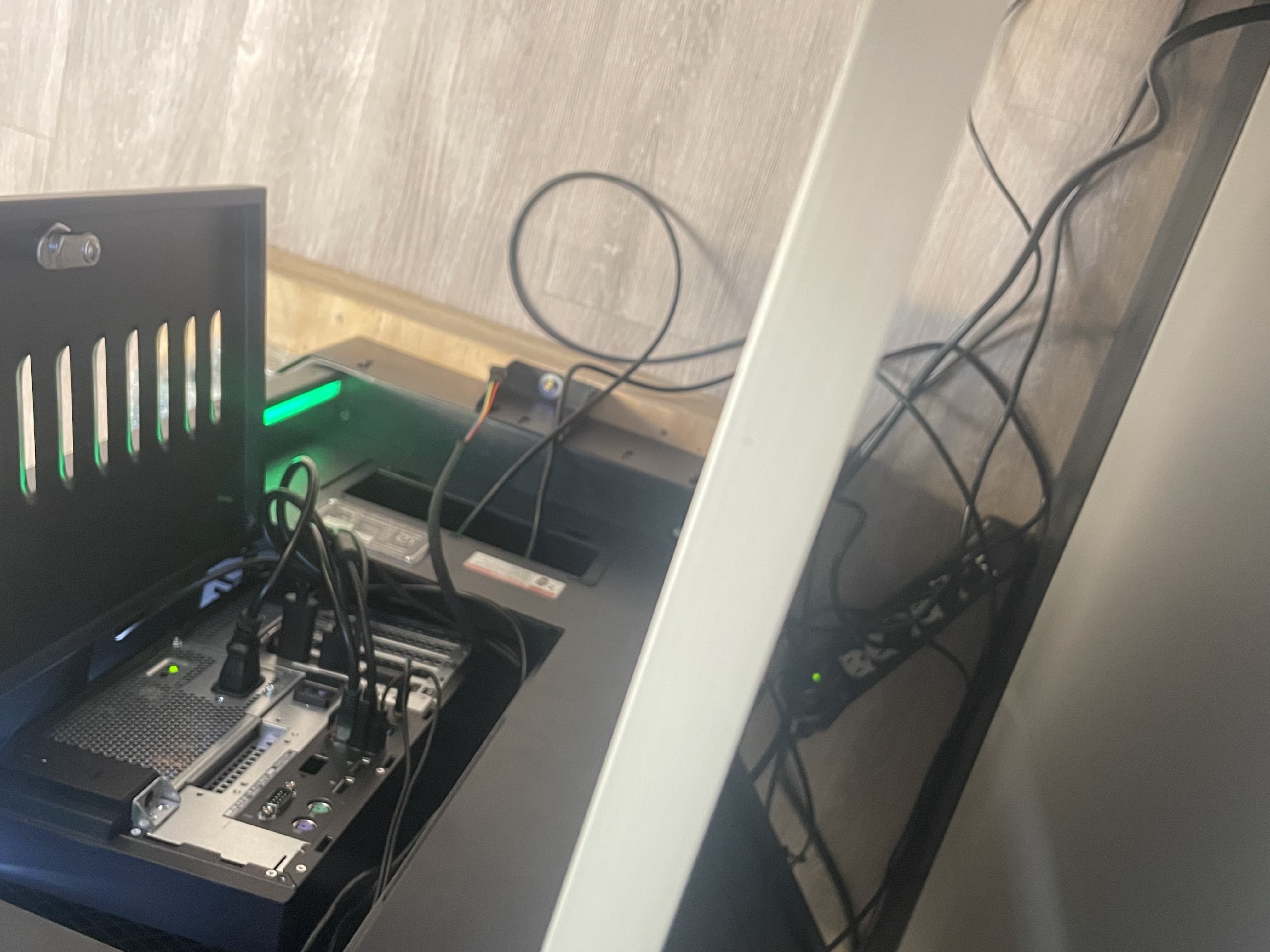 Ensure all plugs are plugged into according ports on PC:




After plugging in correct power cables. ensure that green light is on back of PC indicating that PC is powered on.

If not lit green, go to other side of unit to access front of PC and click manual power button on.



Front of PC:

Click Button in top left to manually power on.

Once PC is on, look at front of the Varbox Screen. It should look something like this after PC fully starts up.

Congratulations! You have successfully connected a PC to the Varbox Unit.